Introducing Hudson, New Hampshire's Newest Residential Community
Eagles Nest, a new single-family community located in highly-desirable Hudson, New Hampshire, offers all the luxury amenities that today's homeowners are looking for while still being within easy reach of all that the area has to offer. Situated near freeways and just an hour away from Boston, Eagles Nest beckons with wooded lots, spacious home plans and a more relaxed lifestyle.
About Eagles Nest
Situated on generously-sized lots that are beautifully wooded and at least an acre in size, the new construction at Eagles Nest offers distinct home styles, including colonial and ranch style, to suit everyone's preferences. Paved sidewalks, granite curbing and plenty of open green spaces greet you as you enter this premier neighborhood. Choose amenities such as three or four bedrooms, a first floor master bedroom, an office, farmer's porch, walk-in closets, a two-car garage and much more.
A sweeping foyer welcomes you to the spacious and open floor plans you'll find in the Eagles Nest community. The oversized kitchen is fully appointed with stainless steel appliances, a pantry and granite countertops.
Your family will enjoy eating in the lovely formal dining room with its beautiful crown molding and rail. In the evenings, after work and extra-curricular activities, gather in the large living room with its crackling fireplace that makes even the chilliest nights cozy and warm.
From your back deck enjoy glimpses of deer, birds, squirrels and other wildlife. Take a family stroll through your beautiful neighborhood and make new friends. With major thoroughfares like I-93, US-3 and NH-111, living in Eagles Nest puts you close to activities and events in Boston and the surrounding areas while also giving you the ability to enjoy a slower pace of life.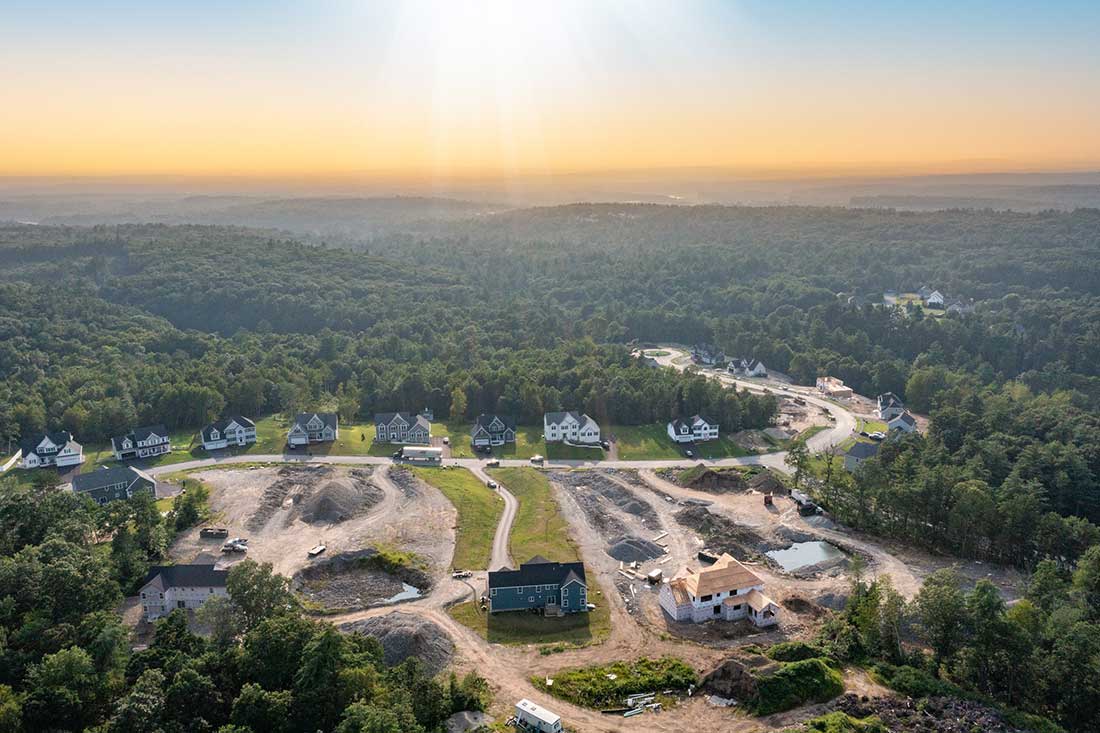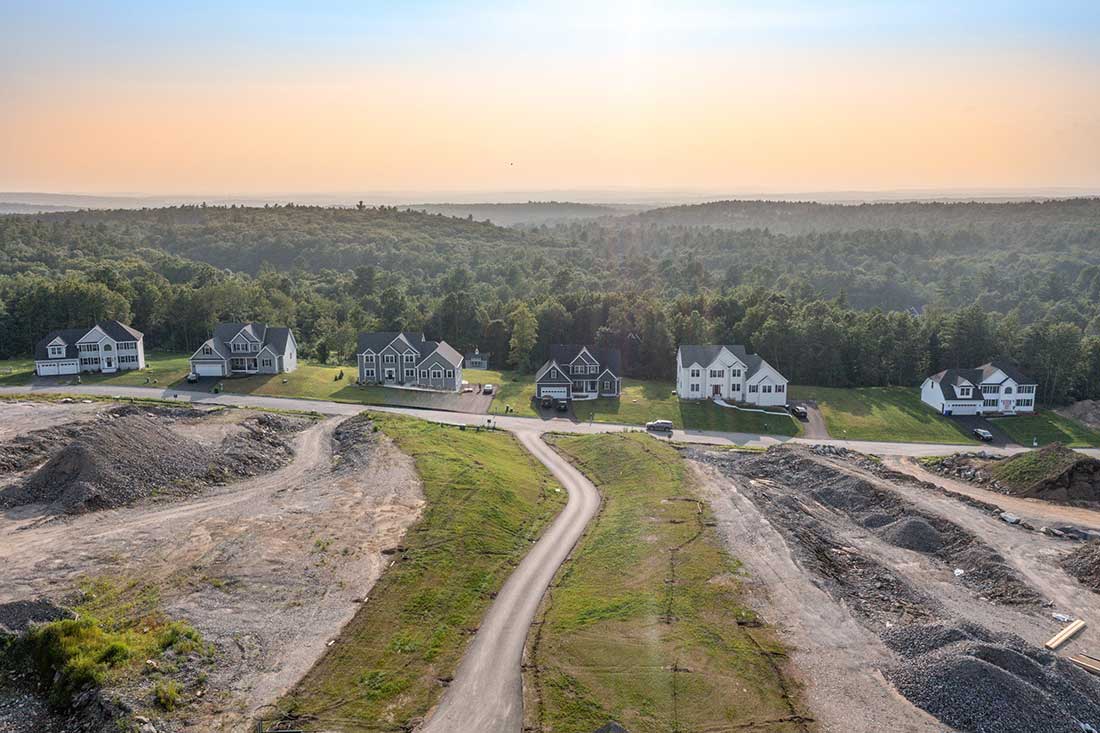 Community
Situated at the Massachusetts state line with the Merrimack River dividing the two, Hudson, NH is less than 44 miles from Boston. In addition to lots of open space, Hudson offers plenty of opportunities for people to enjoy nature. This sought after community was named the "7th Hottest Zip Codes of 2020" by Realtor.com.
Two recreational lakes in the town provide a public boat landing, as well as opportunities for fishing during the warm months and ice hockey and skating in the winter. Robinson's Pond also has a public access beach.
Musquash Pond is a sanctuary for wild birds with a number of endangered and/or threatened species making it their home. Benson Park offers ponds, trails, picnic areas, dog parks, a playground and more.
Hudson also allows for easy access to shopping, entertainment and services like doctor's offices, gyms, and more. In addition to the Hudson Mall Shopping Center, there is a number of small businesses within the town's borders, and nearby, that cater to a variety of needs and interests.